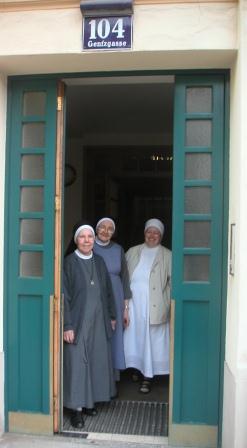 We cordially welcome you to our webpage
We the Sisters of St. Charles Borromeo have been called by Christ to follow Him with total surrender and a joyful heart, in the service of the poorest and most needy. Called by God through prayer we look to Him with all the strength of our hearts. He teaches us the way to console and to bring hope to those who suffer, and as women endowed with infinite love, we are able to be merciful in the manner of Jesus. So that through works of mercy the love of God becomes visible to humanity, we dedicate ourselves to different apostolic works which are:
- The care of the sick and the elderly.
- Care and education of children and youth in kindergartens, orphanages and schools.
- Other works of charity and activities that the times and circumstances demand of us.
The congregation of the Sisters of Charity of St. Charles Borromeo, with their General House in Vienna, Austria, comes from an Institution of Charity founded in Nancy (France) June 18th, 1652 charged with the following purpose:
| | |
| --- | --- |
| | «Visit the sick and abandoned, tend to their needs, help them with alms, console them, procure the holy sacraments and to the greatest extent possible bear their burdens». |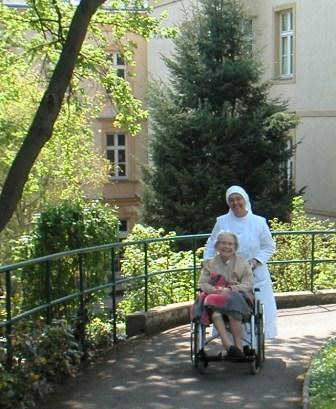 The initiators of the Institution and therefore the founders of the Congregation are:
Emanuel Chauvenel, Mother Anne Royer, Mother Barbe Godefroy and Father Epiphanius Louys, Norbertine Abbot.
The sisters ofSaint Charleswere always where they were needed, and as time passed they have spread to different countries.
Today there are seven autonomous branches of the Sisters of Charity of Saint Charles Borromeo born of one root.